​​News & Updates



​9/29/18

A message in regards to the GoFundMe that students created:
To my family, friends, colleagues, students, parents, and beyond,

First I want to apologize for my delayed response to this surreal gesture of love and support. Being on the receiving end of this effort has been overwhelming to say the least. Truthfully, I'm still only able to read a little at a time without becoming emotional. (My tear ducts are working just fine!)

I've had lots of down time where I find myself thinking and trying to make sense of this thing. I'd like to share a few thoughts if I may.

The common denominator among us all is music. I've always seen my job as a labor of love. It's why I'm here. I wouldn't want it any other way. For others it's a profession, passion, hobby, or perhaps a therapeutic release. It connects us and it's important. I defy anyone to come up with another element of the human existence that fosters greater peace, love, beauty, community, etc. Throughout my career I've cited advocacy statements from the likes of Einstein, and numerous others. While agreeing with their words, I think it's this circumstance that has allowed the immense power of music to truly resonate within me. It's been a bit of an awakening.

I'm so blessed to be in a position where I can surround myself in music, share it with those around me, and have a positive impact. It's an amazing gift for which I have a completely new understanding of and appreciation for. You've all said such amazingly beautiful things, but really, the magic is in the music.

Your words have been so strengthening and encouraging to the Jensen family. We needed it. We really needed it. We'll be forever grateful for every word.

We all want to know what we do makes a difference somehow. You've clearly let me know that I have. Having it expressed in such a profound way is wonderfully validating and meaningful. Another huge gift. Thank you.

I'm happy to report I continue to hear very positive things from my doctors and believe more than ever I'll get past this. I'm also acutely aware that not all have the same good fortune. This horrible disease is everywhere and touches the lives of so many in devastating ways. Advocacy for prevention and cure is among my new top priorities. I'm blessed, lucky, and have been given the opportunity to see things in a new light. It's among the best gifts I've ever received.

I have no idea what my medical expenses will be, but substantial is likely a good guess. Please know your fund will be isolated and used for that purpose only. The relief of knowing its there is huge, and my entire family and I offer our most sincere and heartfelt thanks. The love and support that accompanied it is immeasurable and has changed my life.

On behalf of the Jensens, we're honored, humbled, strengthened and forever grateful.





9/19/18

IMPORTANT NEWS FROM MR. JENSEN:
Dear colleagues, parents, and students,
I have news to share regarding my health. Those that have been around me lately know I've been experiencing back pain. Over the last three weeks I've undergone tests to determine the cause. A CT scan found a tumor near my spine. A recent biopsy has determined it to be malignant. It's a lymphoma, a type of cancer. While my condition is serious, the oncologist is encouraging. At this point I don't know the scope or duration of my treatment. I do know that I am committed to fighting this, winning, and returning to good health, and I am working with administration to ensure my students are supported. It's a tough time for my family. Please give us a little space for a day or two so we can process this. There isn't anything else I can share at this time but will send updates as I learn more. Positive energy and well-wishes are greatly appreciated. - Dave

NOTE: At Dave's request, the counselors will be meeting with his classes to share this information, so there is no need to do so on your own. Please keep Dave and his family in your thoughts.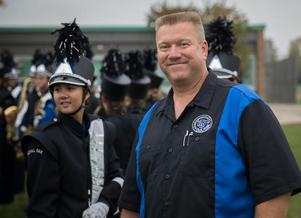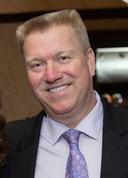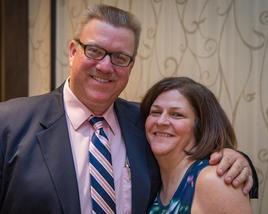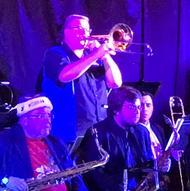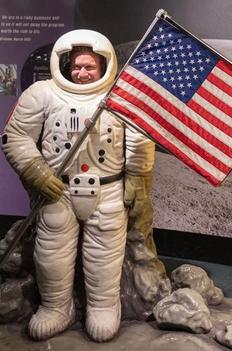 "Help Mr. Jensen Fight Lymphoma"
Go Fund Me



Mr. Dave Jensen has enriched many lives in Royal Oak and beyond. He has been an educator for decades. During our 2018 Band Camp, he was suffering excruciating back pain. He continued to power through in order to teach us. Recently, a tumor was found near his spine. He has been diagnosed with lymphoma. We are raising money to help with his treatment and get him back to doing what he loves: teaching music.



You can help by donating here:
​Send get well cards to:

ROHS Band & Orchestra Boosters

c/o Mr. Jenson
1500 Lexington Blvd.

Royal Oak, MI 48073