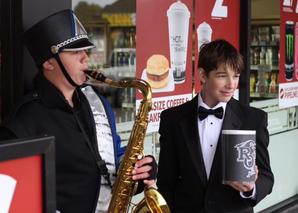 Thank You to Our Sponsors
​

​2018 Golf Outing



Hole Sponsors:

Holiday Market
Flute Specialists
Royal Oak Pilates
The Detrot Violin Company
Edwina & Michelle Any Questions?
McCourt's Music
Ambius - Experts in Interior Landscapes
Perry's Pizza

​Hair Razors





Prize Donations:

Royal Oak Ford



Drag Queen Bingo
Flute Specialists
RO Symphony
Dave Jensen
Pasquale's Restaurant
Lilly's Seafood

​_____

2017 Jingle Bell Jazz

JBJ Sponsors:
Dr. G. Michael Kabot, DDS

Flute Specialists, Inc.

Genisys Credt Union

John Miller, Northwestern Mutual

North Oaks Dental

Royal Oak Chamber of Commerce

The Print Stop Inc.

Thrivent Financial

Vibe Credit Union



JBJ Auction Donors:

Axis Music Academy

​Citizen Yoga

Cyndi Wilson

Doggy Style K9 Salon

Emagine Theater

Flute Specialists, Inc.

Genisys Credit Union

G. Michael Kabot, D.D.S., M.S., Orthodontics

Great Lakes Ace Hardware (Royal Oak)

Hard Rock Cafe'

Karen & Tom Savage

​Lily's Seafood

Marcy Dwyer

​McCourt's Music

Miner's Den

National Coney Island (Royal Oak)

Noodles & Company (Royal Oak)

North Oaks Dental

​Northwestern Mutual

Pam Lemme

​Royal Oak Chamber of Commerce

Royal Oak HS Band & Orchestra Boosters

Royal Oak Symphony Orchestra

Stagecrafters

Terri Farley

The Print Stop Inc.

The Rink at Campus Martius Park

Thrivent Financial

Uncle Andy's Pizza

Van Every Family Chiropractic Center

Vibe Credit Union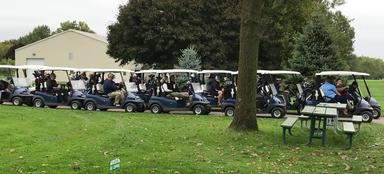 Support Mr. Jenson

​

5 Easy Ways to Support the BOB



Volunteer and contribute. Be sure to join our email list to stay informed of volunteer opportunities and fundraising efforts (Home Games, Tag Days, Poinsettia Sale, Ford Drive for UR School, MB Car Wash, Golf Outing, and Glow Show)

Shop at Kroger. Register your Kroger card for Community Rewards. Old members should update their account number to WU326. New members can enroll by searching for ROYAL OAK H S BAND & ORCHESTRA BOOSTERS, or by new account #WU326. Sign up here: http://www.kroger.com

​Shop at Gordon Food Service. When you shop at Gordon Foods, let them know at checkout that you are shopping for "Royal Oak Bands & Orchestras" and the Boosters will receive discount points to use on supplies.


Shop at Amazon Smile. Enter the Amazon Smile website via smile.amazon.com. Use your usual Amazon sign-in (or create one if you are new to Amazon), designate "Royal Oak High School Band and Orchestra Boosters" as your charity when asked, and then shop as usual. A portion of your sale amount will go to the Boosters' General Fund for instrumental music department needs (instruments, music, clinicians, etc.). Prices are the same, and your Amazon Prime membership will work through smile.amazon.com. Follow this LINK to get started.​​​​​​​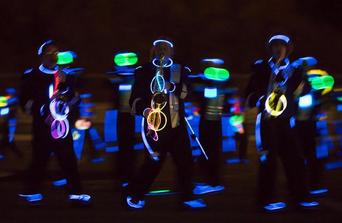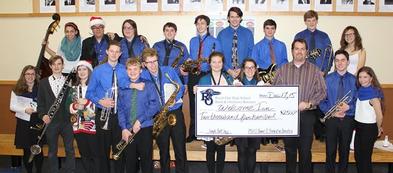 Thank you to the following businesses
for their continuing support:​

McCourt's Music

Detroit Violin Company

Royal Oak Ford

Flute Specialists, Inc.

Perry's Pizza, Clawson

Red Door Realty

​The Print Stop

Royal Oak Pilates

Stanesa Family

​Glorio Family

Paul Arnone

Bread by Crispelli's

Barnes & Noble, Troy

​GT Jerseys

Speedy Tees

Holiday Market

​​Lily's Seafood (on Washington)

Fresh Approach Market (Lincoln & Campbell)

National Coney Island (12 & Main)

7-11 (13 & Campbell)

7-11 (13 & Main)
Hollywood Market (Main Street)

Hollywood Market (Campbell Road)

Goldfish Tea

Royal Oak Farmers' Market

Emagine Theatre

​Westborn Market

Starbucks (downtown RO)

Five15 Media Mojo

​Signs by Tomorrow

​​